Kritarth Handicrafts offers a wide range of products on e-commerce platforms. Our products are designed keeping in mind our consumer's preference, ease, and comfort over various product categories.
Provides Insulation
This playmat provides maximum insulation to keep your toddler warm. It also absorbs noise and impact when they tumble or fall.
Dual Sided
This playmat features double-sided design, so you can put the mat another way round as well to keep your toddler occupied.
Water-Resistant
This playmat is waterproof which makes it easy to clean. Those accidental water spills or leakages can be taken care of.
Hygienic and Safe
This playmat is an essential item for the safe hygienic growth and development of your toddler. So, they can play safely on the floor.
Baby-Friendly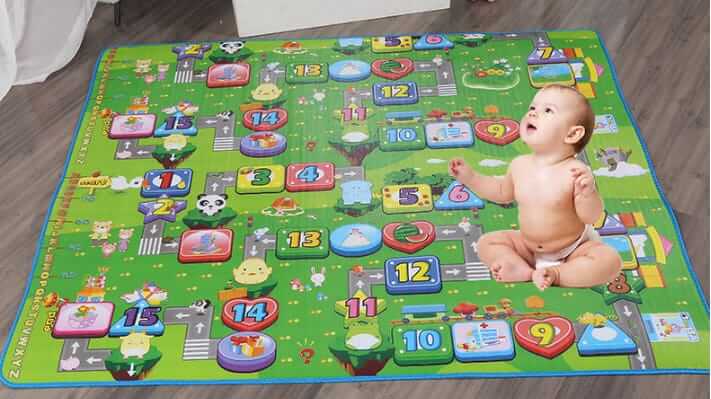 This is made of baby-friendly material. It is free from any toxic material and lets them grow while they play.
Flexible and Soft
It is flexible and soft making it a useful place for your toddler to play on. You can easily fold and store it while not in use as it does not take too much space in your wardrobe.