Buy Cotton Yoga Mat Online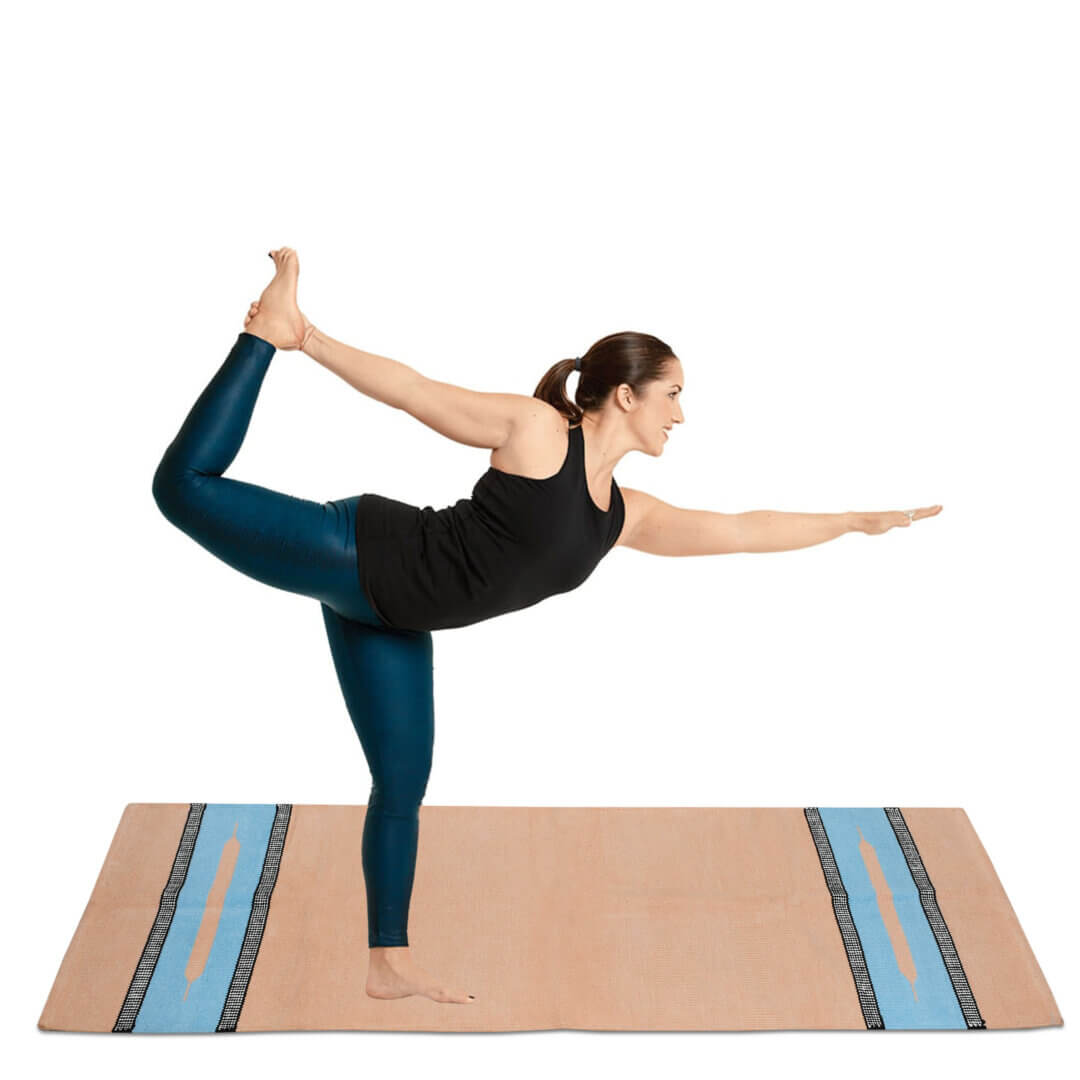 Kritarth Handicrafts Cotton Yoga Mat For Exercise Or Yoga Yoga is fast becoming one of the most popular ways to exercise – Stay ahead of the game with this brilliant yoga accessory – yoga mat. This 6mm thick mat will be your companion in your regime be it floor exercise, yoga, meditation, aerobics, or any other kind of floor training. It is quite a large mat and is big enough for most people to use comfortably, Yoga mats are perfect for beginners and advanced practitioners alike for a complete workout, Our thicker non-slip mats are good for all types of yoga, especially for restorative poses, This Yoga mat is very durable in nature and gives better performance for extended use, This mat gives you the perfect grip and support, A thicker non-slip mat is good for all types of yoga, Light Weight and Durable, Anti-skidding design, No more slipping and sliding or worry of losing your grip, You will experience optimum grip on the mat's non-slip surface. This yoga mat is Easy to Roll up to bring anywhere It is washable which makes your Cotton Yoga Mat Exercise Feel Good. Good Quality Stretch out in comfort on Mat for Yoga Give Extra cushioning and comfort to your knees, ankles & other areas. The comfort mat is thick & soft, yet dense enough to provide a firm foundation for standing and balancing postures. Non-Slip, Durable & Light Weight Rolls Compactly for carrying & storage, Ideal for stretching exercises.
Kritarth Handicrafts Eco Yoga Mat
Specifications
Color:

Red

Size:

Width: 60 CM

Length: 193 CM

Material:

Cotton

Style:

Classic

Weight:

1 kgs

Thickness:

5 mm
Advantages
Cotton eco mat has a unique grip for that perfect practice.

Made from natural Cotton Fabric

Jute is ant-microbial, sweat absorbing, and cooling.

Best suited for hot yoga, Hatha, vinyasa, yin, restorative, Iyengar.