Best Diwan Set For Living Room
The Best Diwan set for Your Living Room and How to Choose
Diwan set is one such home decoration set that encompasses a royal feeling with a blend of sofa and bed that makes your living room stylish. The right selection of a perfect diwan set is a must while transforming your house into a sweet home.
Why You Need the Right Diwans in Your Living Room
Diwan sets are the focal point of any living room. They are the center of the room and they need to be perfect in order to create a welcoming and relaxing atmosphere. People often overlook diwan sets when they are designing their homes because they don't think that it is necessary to have a diwan in their living room. However, this is not true because diwan sets can provide many benefits for your home.
Here is the Best Diwan set for Your Living Room?
Kritarth Handicrafts presents Diwan sets online in a wide range of colors, prints, and designs. The leading home furnishing brand Kritarth Handicrafts offers extremely stylish Diwan sets to enable you to beautify your home in your own style. From floral to paisley, there are several prints and themes to give a fresh look to your interiors.
You can find diwan set linens in many different styles and colors, but not all of them might look good in your living room. You will find some amazing diwan set designs at Kritarth Handicrafts, to help you revive your living room into an amazing space. Here are some great diwan set ideas to help you pick the right products to cover your diwan –
If your living room is traditionally decorated, this reversible diwan set will look gorgeous in your living room. The handmade block print diwan set will hike up the beauty quotient of your living room.

It will become easy for you to style your living room with this pure cotton block print diwan cover. The aesthetic patterns on the cover will match up to your living room aesthetics perfectly.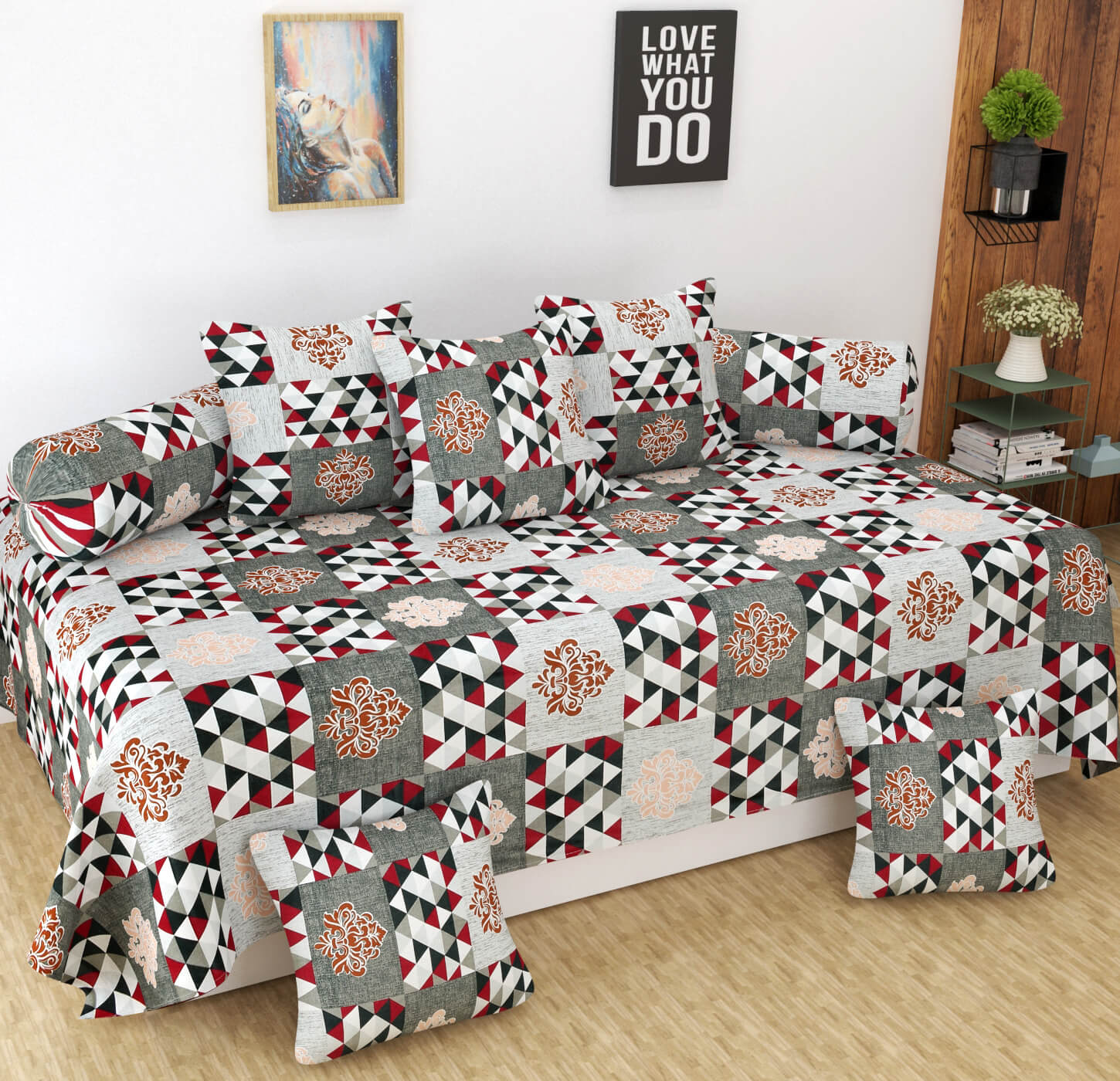 Create an inviting vibe in your living room with this green and blue floral print diwan set covers. The vibrant colors and the modern theme will infuse charm into your living room and enhance the overall style of your home.
Transform the ordinary space in your home into something amazing with this alluring golden square and floral print diwan set. The unique design and spectacular colors of the diwan set will imbibe a classy look to your living room.
The scintillating designs, patterns, and colors of this brown and red floral print diwan cover set will add a touch of royalty to your living room. You'll be amazed at how easily it makes your living room captivating and inviting.
Decorating your diwan set to match the style of your home is easy with the right diwan set covers from Kritarth Handicrafts. Explore the wide range of diwan set designs that will go perfectly with your vision for your living room. Choose from the best diwan sets and find that perfect combination of design, style, quality, and value for money.