Make your room brighter with designer bedsheets
Decor Your Room With Designer Bedsheets
Everyone likes his room should look like a 5-star hotel room, luxuries and special. This kind of desire can be fulfilled by designer bedsheets. Designer bedsheets from the collection of Kritarth Handicrafts give your room a luxurious look. Having a loving and elegant color scheme of bedsheets gives your living space an instant look.
There is a wide range of bed sheets available in the collection of Kritarth Handicrafts. There is a category-wise bedsheet available you can choose from.
Traditional Bedsheets
In the designer bedsheets, traditional bedsheets got first place. Traditional bedsheets give your room an extraordinary look. This theme-based traditional bedsheet came in different designs and patterns with pure cotton fiber.
Stripe Design Bedsheets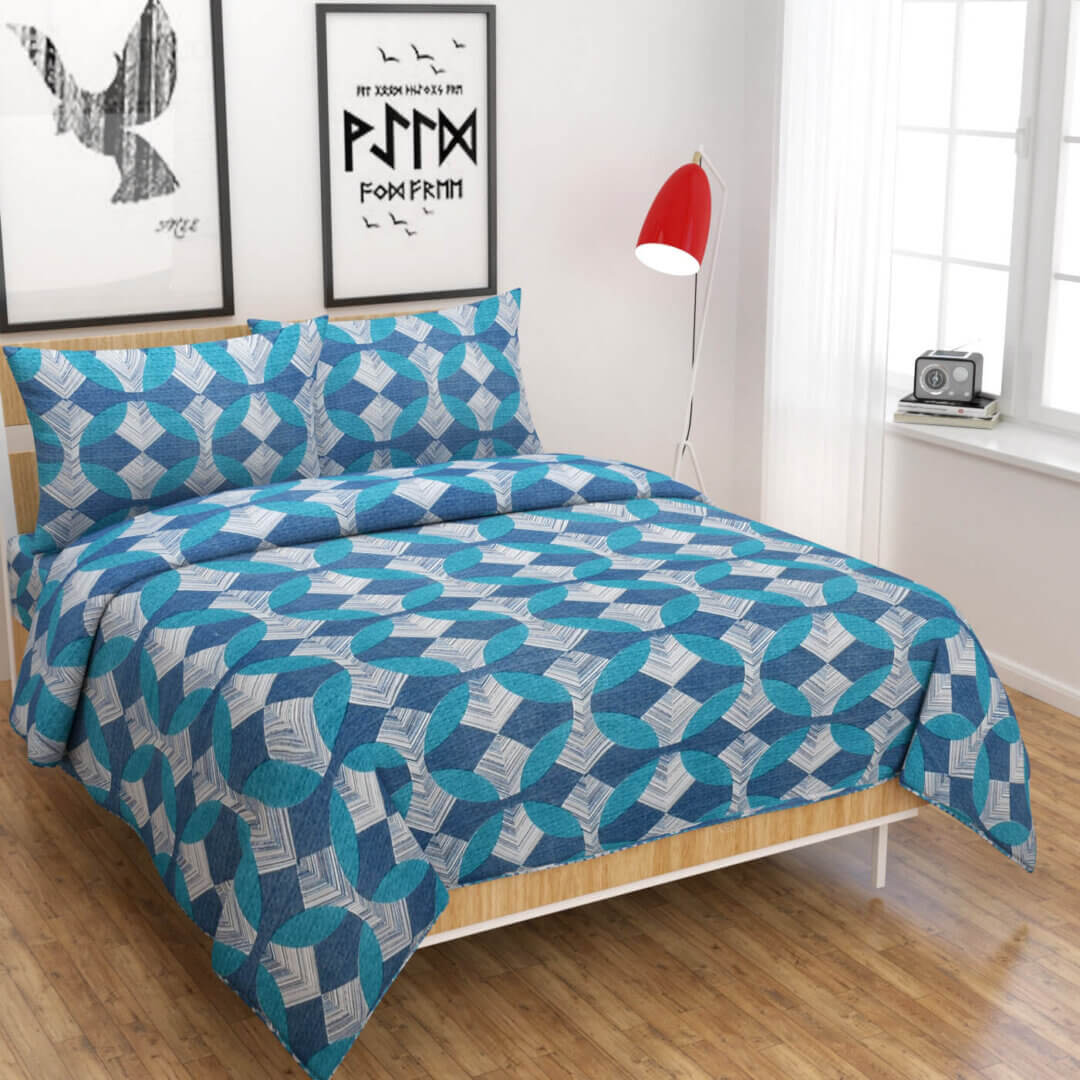 Another popular design is stripe design bedsheets which connected with your bedroom interior or curtains. These stripe design bedsheets give your room an ordinary look.
Floral Design Bedsheets
If you are very passionate about multicolor bedsheets then floral design bedsheets will be a great choice for you. Since these are floral design bedspread so obviously they are multicolor. Floral bedsheets give your room a natural look and you will feel fresh while entering your room.
Zig-Saw Design Bedsheets
Some people like to watch their room in a different look from anything else there zig-saw bedsheets play an important role. zig saw bedsheets are looked different from anything else. So if you willing to watch your bedroom in a different look then go for zig-saw bedsheets.
Buy Every kind and every size of bedsheets from the collection of Kritarth Handicrafts and make your home a luxuries one.